OUR faculty
Character. Heart. Excellence
Our talented and committed teachers provide individualized attention to help each student achieve his or her academic and personal best.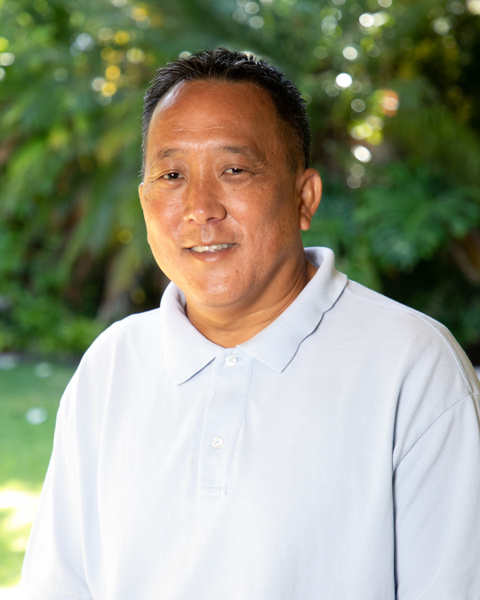 Alan Ching
Lead Teacher - 4G
Alan Ching has taught a generation of Hawks at Holy Nativity School, teaching since 1996. He enjoys teaching 4th grade and seeing the growth in his students, who take more ownership for their education, start to ask inquisitive questions and take more responsible risks in class. He looks forward to their annual Big Island trip each spring, and enjoys coaching Hawks Athletics. Alan holds a Bachelor of Arts degree from the University of Redlands.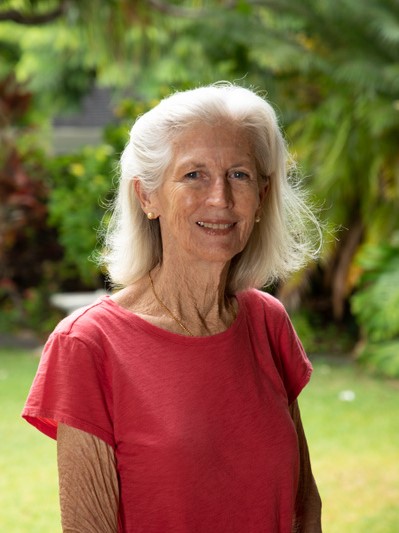 Liz Cunningham
Educational Specialist - 2nd Grade
Liz Cunningham has been part of the Holy Nativity School family for a major portion of her life. She is a graduate of HNS, and has worked as a teacher here since 1989. Liz finds it especially rewarding providing valuable "TLC" in the classroom and on the playground. Working as an Education Specialist, she finds great satisfaction tending to the smaller, but no less important, needs of the children.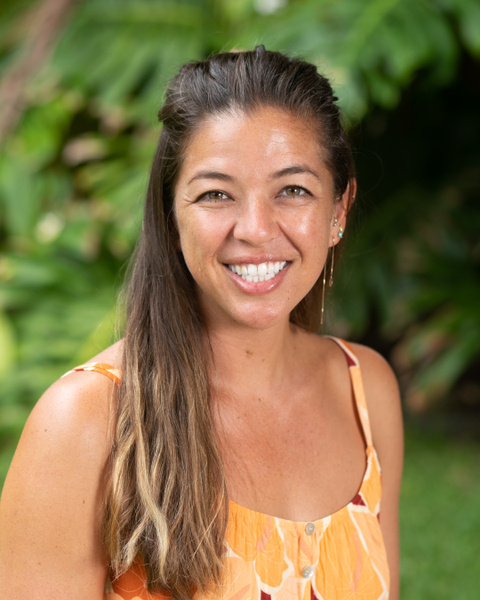 Renee Eveland
Lead Teacher - PreK
Renee Eveland has been part of the Holy Nativity School family since 2006. Mrs. Eveland received a B.Ed in Elementary Education from the University of Hawai'i at Manoa, and has her certification in Early Childhood Education. She loves teaching PreK, providing a safe place where children are free to explore, take risks, make mistakes, and grow!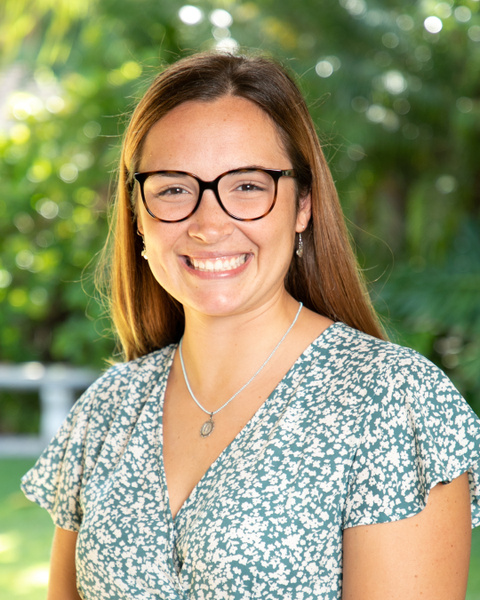 Maddie McGraw
Lead Teacher - 3G
Ms. McGraw grew up in New Orleans, Louisiana. She attended Mt. St. Mary's University in Maryland for her undergraduate studies and recently graduated from the University of Portland with her master's degree. Ms. McGraw brings a wide breadth of experience having previously been a learning support specialist and teaching middle school social studies.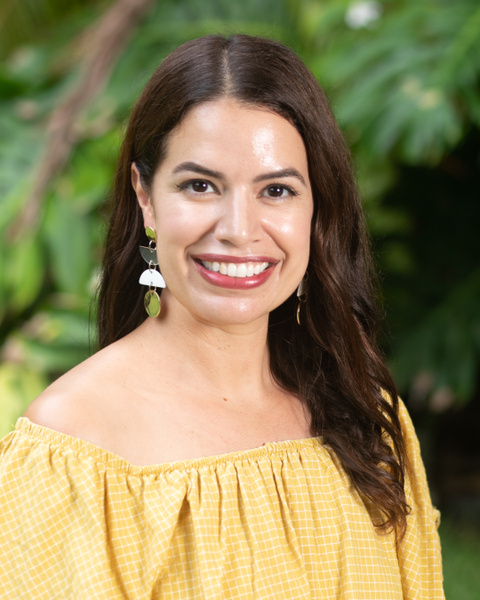 Nancy Greenberg
Teacher - Keiki 3s
Nancy Greenberg is an honor graduate in Family Consumer Science and over twenty years of management and administration experience. She is thrilled to bring her love of early education back to her hometown.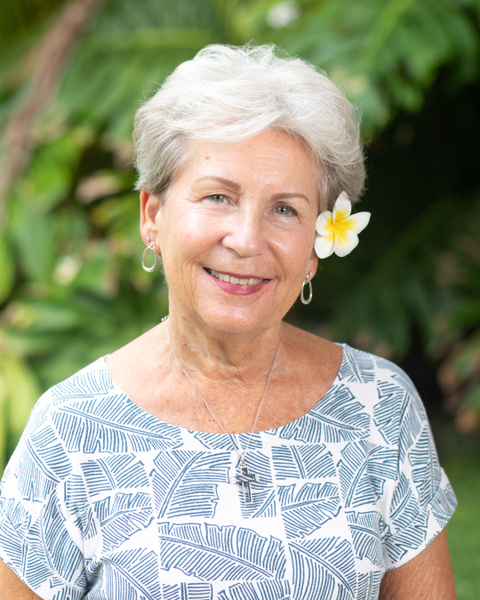 Petey Kaneshiro
Lead Teacher - Kindergarten
A transplant from New York in 1968, Anna Ruth Peterson Kaneshiro, known as "Petey," graduated with a BA from the University of Hawai'i at Manoa. Petey has taught a generation of Hawks at Holy Nativity School, serving as Lead Kindergarten teacher since 1989. She is also a proud alumni parent — her sons Daren and Dean attended HNS from preschool through sixth grade.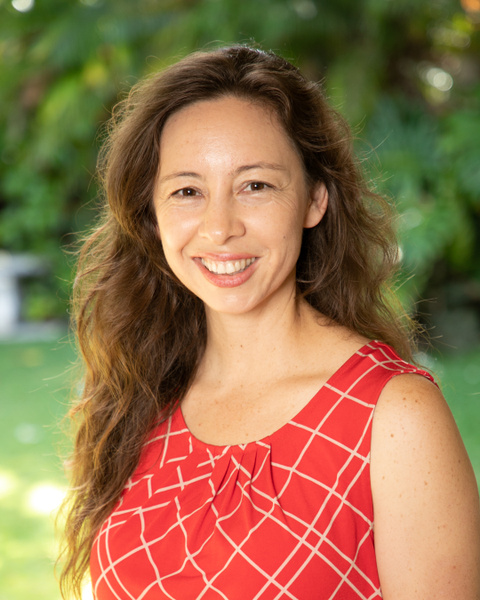 Eileen Keane
Lead Teacher - 5G
Eileen has a BA in Liberal Studies, and graduate studies in both Organizational Management and Secondary English Education. She has been a teacher on O'ahu for 9 years, and has experience teaching elementary grades, middle school and high school. Eileen has also worked in community colleges and universities so she has insight which helps her to meet her students where they are and help them plot a path towards successfully reaching their long-term educational goals.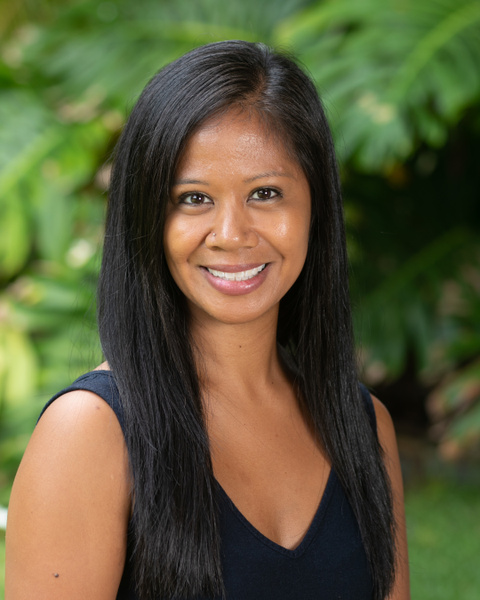 Jenna Kieburtz
Lead Teacher - 1G
Jenna Kieburtz joined the Holy Nativity School team in 2014. She was born here on Oahu, but was raised in the beautiful state of Washington. Jenna received her Bachelor's in Sociology and Master's in Teaching from Washington State University. Jenna taught internationally in Shenzhen and Chengdu, China. She is grateful to have the experience working with the international community abroad. Jenna first grade students learn to be kind and considerate members of their community, while also embracing the many opportunities to explore, inquire, and develop their individual passions.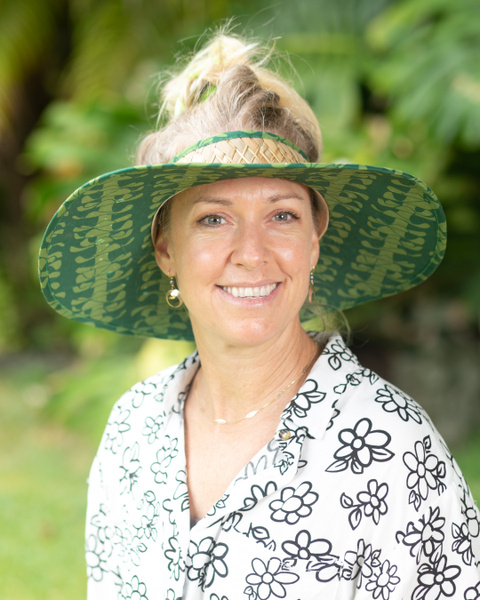 Shelly O'Brien
PreK Educational Specialist

Hello Holy Nativity School community! It is
with a joyful heart that I am back at home in
East O'ahu after a great big European
adventure. I am excited to join Mrs. Eveland in
the Pre-K classroom for a transformational
school year, and to have my daughter Mele
join the Kindergarten class. From a school
gardening teacher to an elementary librarian
and Enrichment Teacher, I have enjoyed
working with all ages over the past 20 years
including Early Childhood to lower
elementary. I look forward to all the children
and rainbows here in the little school in the
valley at Maunalua Bay!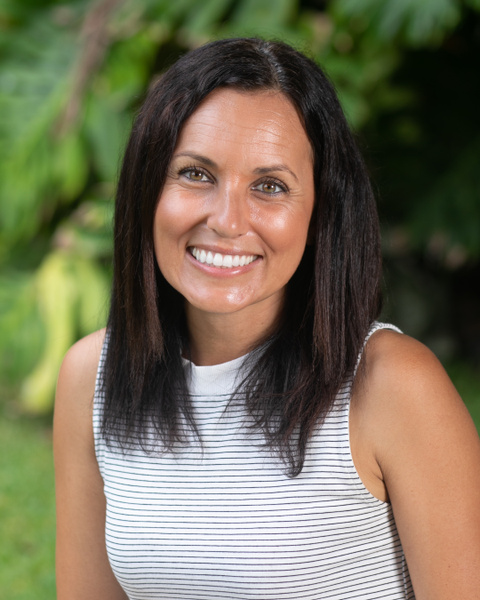 Destaney Peters
Education Specialist - 5G
Destaney holds a BA from Northern Arizona University, and a Master's Degree in Education with a concentration in School Counseling from Liberty University. This is her 5th year in education and 4th year as a teacher.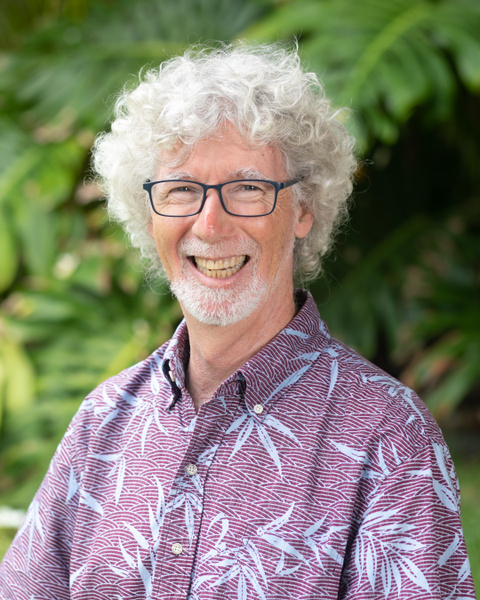 Dr. Kirtland Peterson
Lead Teacher - 2G
A graduate of Princeton University and Hahnemann University's clinical psychology program, "Cat" Peterson believes in academic rigor and lots of fun. A change-of-career elementary-school teacher, Cat spent most of his professional life as a management consultant to Fortune 500 and International 1000 corporations. Arriving at Holy Nativity School in 2014, he felt immediately at home at our little school in the valley. Dr. Cat strives to be good company for the right journey, acknowledging the journey is different at every age, and unique for each and every student.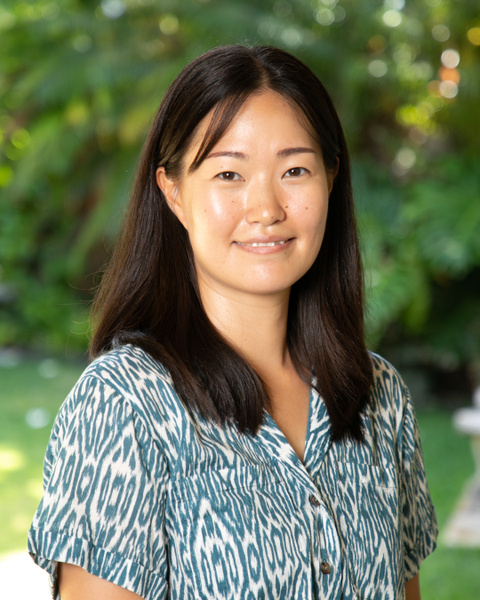 Sakiko Sugihara
Educational Specialist - 4G
Sakiko Sugihara has started her career at HNS as a counseling intern in 2016. Sakiko serves as both Education Specialist in fifth grade and teaches school-wide weekly Mindfulness to all HNS classes. She loves to help students succeed both academically and interpersonally.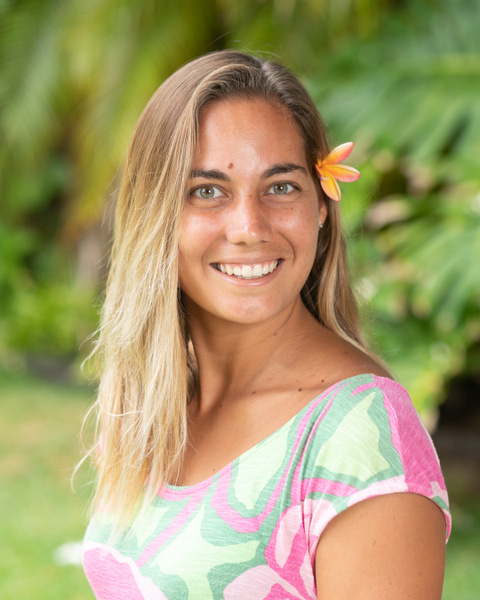 Nohea Behler
1G Educational Specialist
I've been part of the Holy Nativity School community for five years as a summer school teacher and substitute teacher during the regular school year. I received my Bachelor's degree in Psychology and recently obtained my certification to become a mindfulness practitioner. I have a passion for helping keiki grow by recognizing, validating, and accepting the rollercoaster of emotions that we experience in this complicated life. I look forward to working with the 1G class and to being part of the HNS community!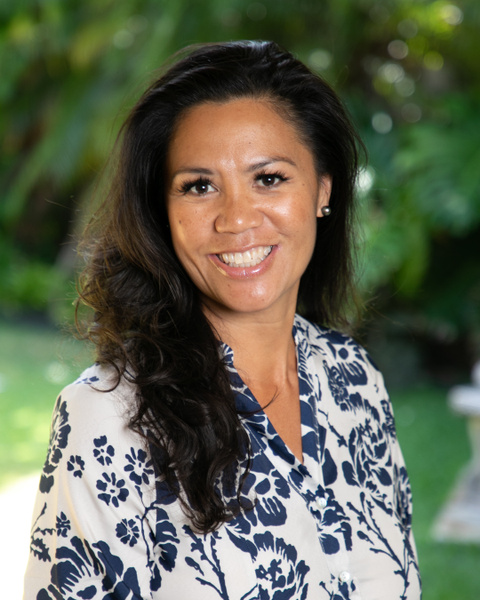 Lehua Alo Williams
Educational Specialist - 3G
Lehua Alo Williams has been at Holy Nativity School since 1999. Born and raised in the islands, Lehua graduated from Punahou School, holds a B.S. degree in Early Childhood Education and a Master's degree in Elementary Education from Chaminade University. Lehua is also a certified member of the American Montessori Society, and enjoys teaching in an environment where children are encouraged to investigate the world around them, while also feeling a sense of belonging and responsibility to their little school in the valley.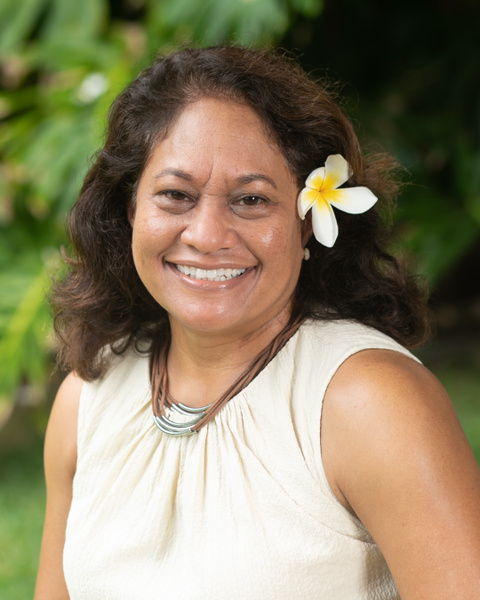 Erin Zitz
Educational Specialist - Kindergarten
Erin Zitz has been part of the HNS community since 2010. Erin was a commercial pilot, has served as a parent volunteer, PTO officer and altar guild member. She brings a deep and varied expertise as the 2G education specialist.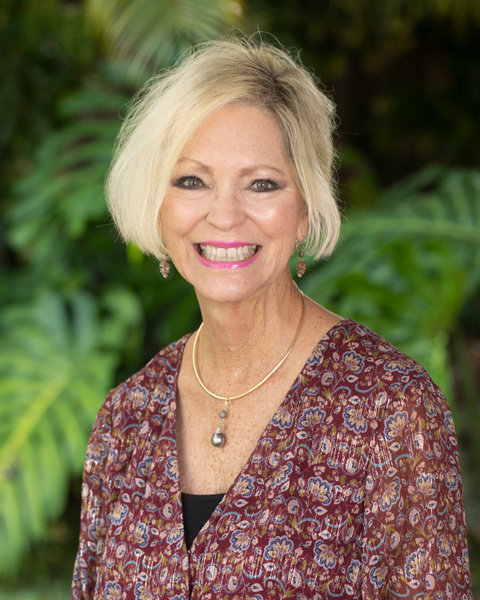 Jan Israel
Religion
After joining HNS in 2014, Jan Israel now serves as the Religious Studies teacher. She has thirty years of teaching experience, a Master's in Learning Disabilities, and a family of happy HNS graduates and current Hawks.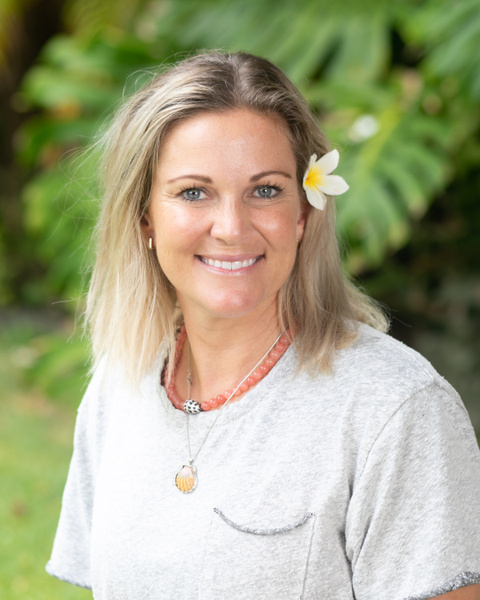 Pepper Bunting
Physical Education Specialist and Athletic Director
Pepper, or "Coach Pepper" to students, has been teaching/coaching for 15 years. She's passionate about developing a love for exercise in children. There are so many life lessons that can be learned through sports and team building!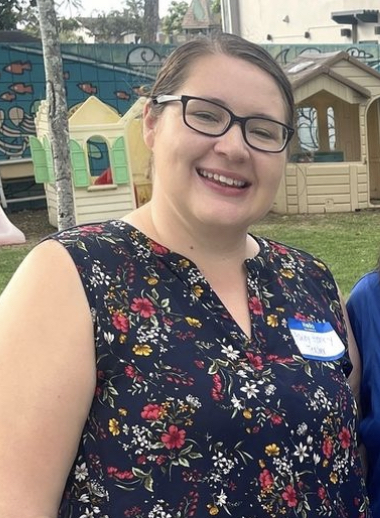 Ashley Henry
Teacher, Keiki 3s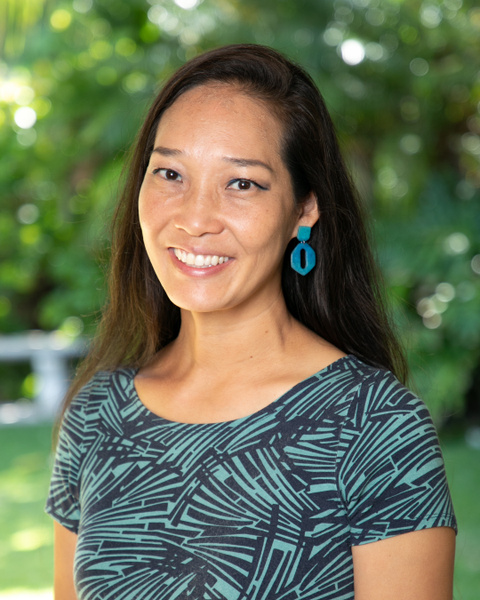 Jane Kim
Visual Arts Teacher
Jane Kim is passionate about teaching and has been in the education field for over 20 years. She believes in motivating students to be lifelong learners, by making creative connections that are applicable to the world around them. Jane has a Bachelor of Arts degree in Liberal Studies with an Elementary Education concentration and Art minor from Concordia University in Irvine, California. She also has a Masters of Arts degree in Marriage and Family Therapy and a concentration in Art Therapy from Notre Dame de Namur University. As an educator, she has worked with learners from Preschool to grade 6. She believes all children can succeed in school and is committed to helping them achieve their goals.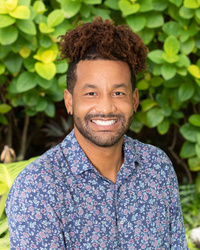 Jordan Gibson
6th Grade
Jordan Gibson returns to Holy Nativity School as part of the 6G teaching team. He is an Education Consultant with WestEd and Behavioral Analyst with Island Behavioral Health. He'll be teaching mathematical concepts and logical thinking skills to the 6th graders, and coaching the HNS Hawks Basketball team. Jordan received his MA in anthropology and education from Teachers College, Columbia University, and a BA in political science from Yale University.