CHARACTER, HEART & EXCELLENCE
Holy Nativity School was built on a foundation of philanthropy--voluntary action for the public good. Your gift helps continue that foundational principle in the lives of our students. We appreciate each gift as your donation helps to foster a culture of stewardship, cultivates school pride, and inspires a shared sense of community. At our little school in the valley, your gift has an immediate impact on the lives of the next generation of compassionate leaders.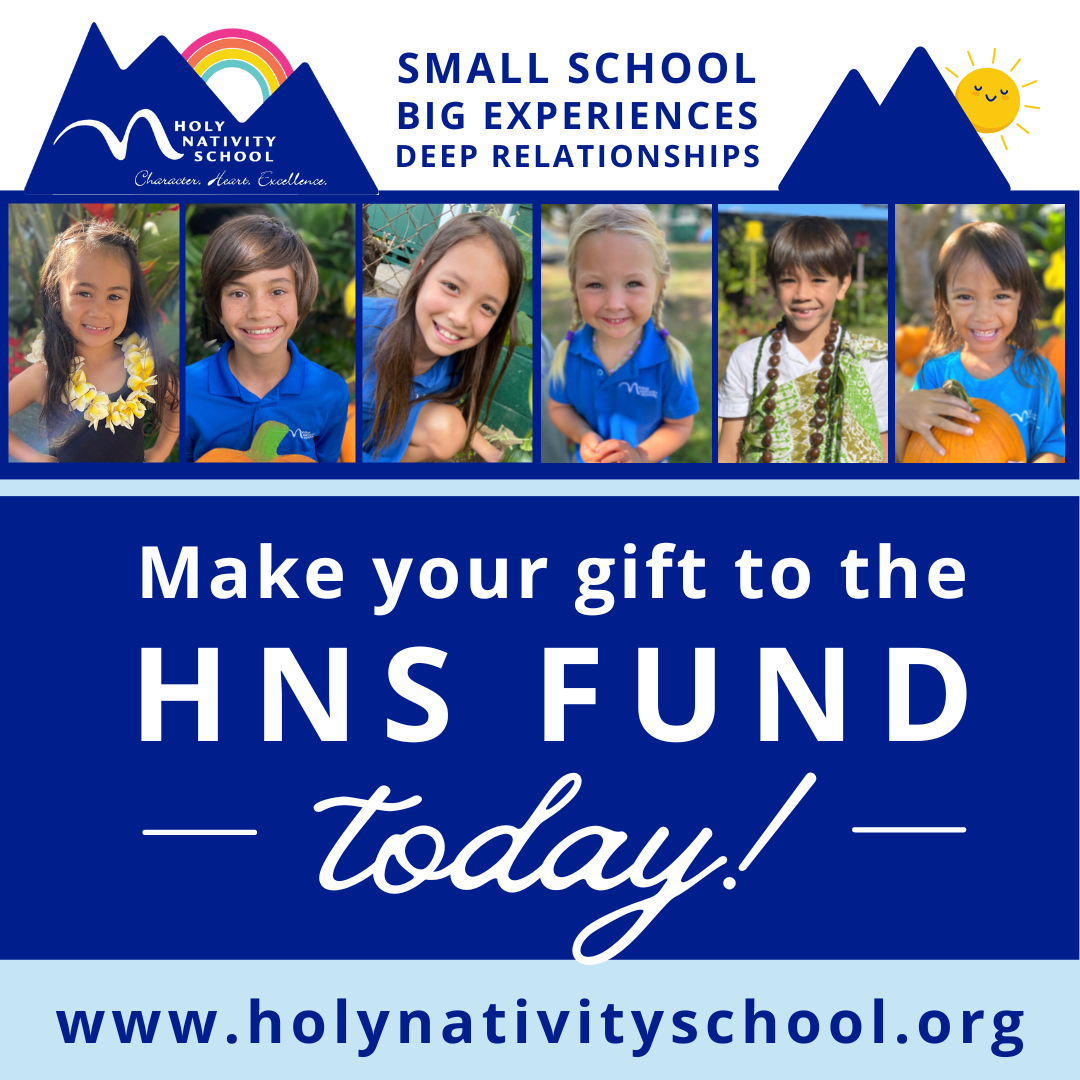 Your gift to the HNS Fund benefits our students, teachers and programs, sustains our campus, and supports the many offerings – big and small – of a Holy Nativity School education.
Your participation creates a shared investment in Holy Nativity School's mission and casts a ripple effect throughout our extended community. The commitment of our current families, faculty and staff, and school board amplifies the dedication we have to our little school in the valley – and that promise extends outside our classrooms and past our wrought iron gates. Foundations, grants, and other external funders take notice when our little school shows big heart.
With your help, our little school in the valley will continue to be a place where children flourish, teachers thrive, and the promise of personalized education continues to prosper with each new generation.
If you would like to learn more about the HNS Fund or our Development Program at HNS, please email us at development@holynativityschool.org.