Holy Nativity School's response to COVID-19 has been effective to avoid any positive cases amongst our HNS community, while keeping personalized learning at the core. Our four-acre campus lends itself to safe in-person learning with three large outdoor play areas, two classroom adjacent lanais, and our interior courtyard.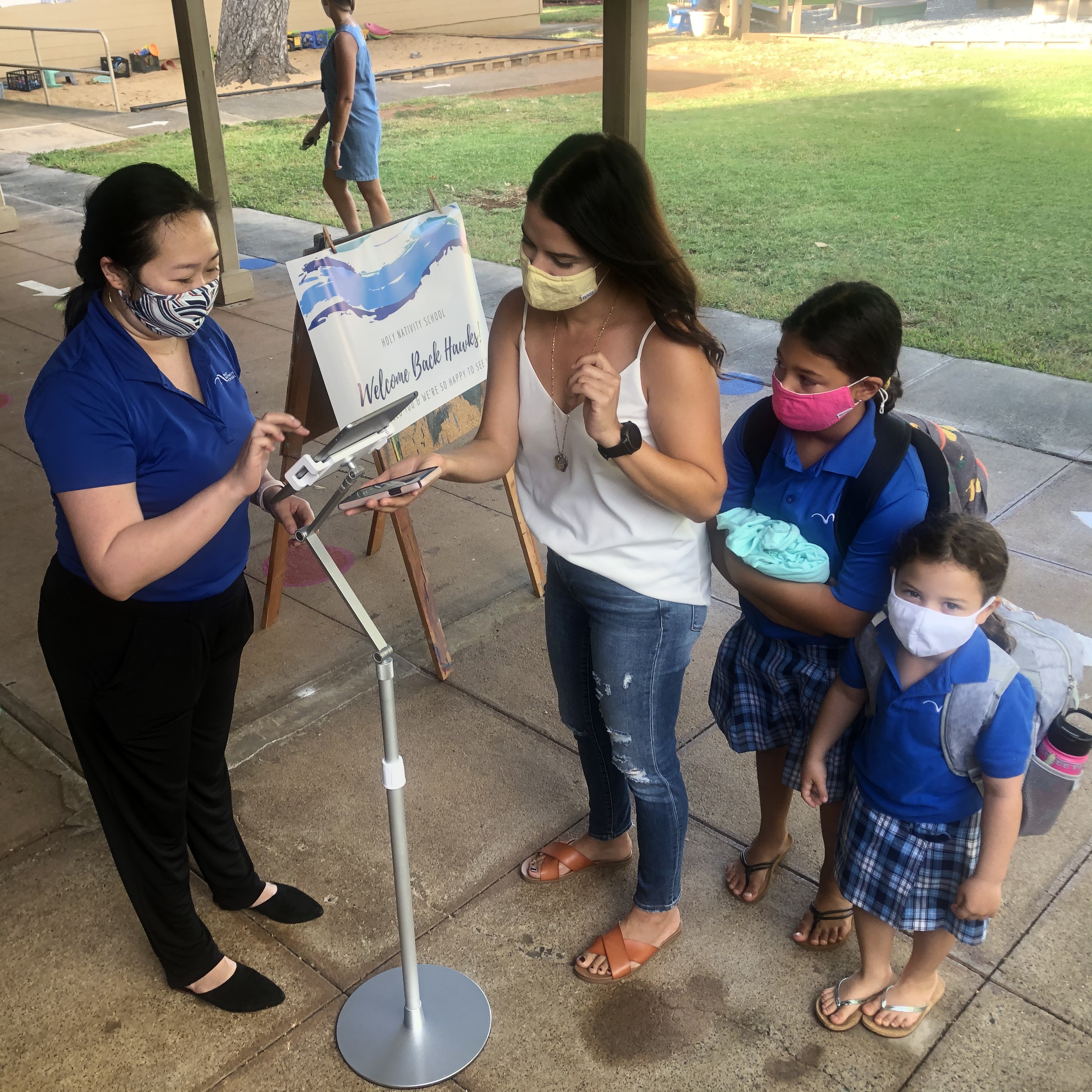 Each morning, all those arriving to campus have temperatures taken and their wellness is screened by our app.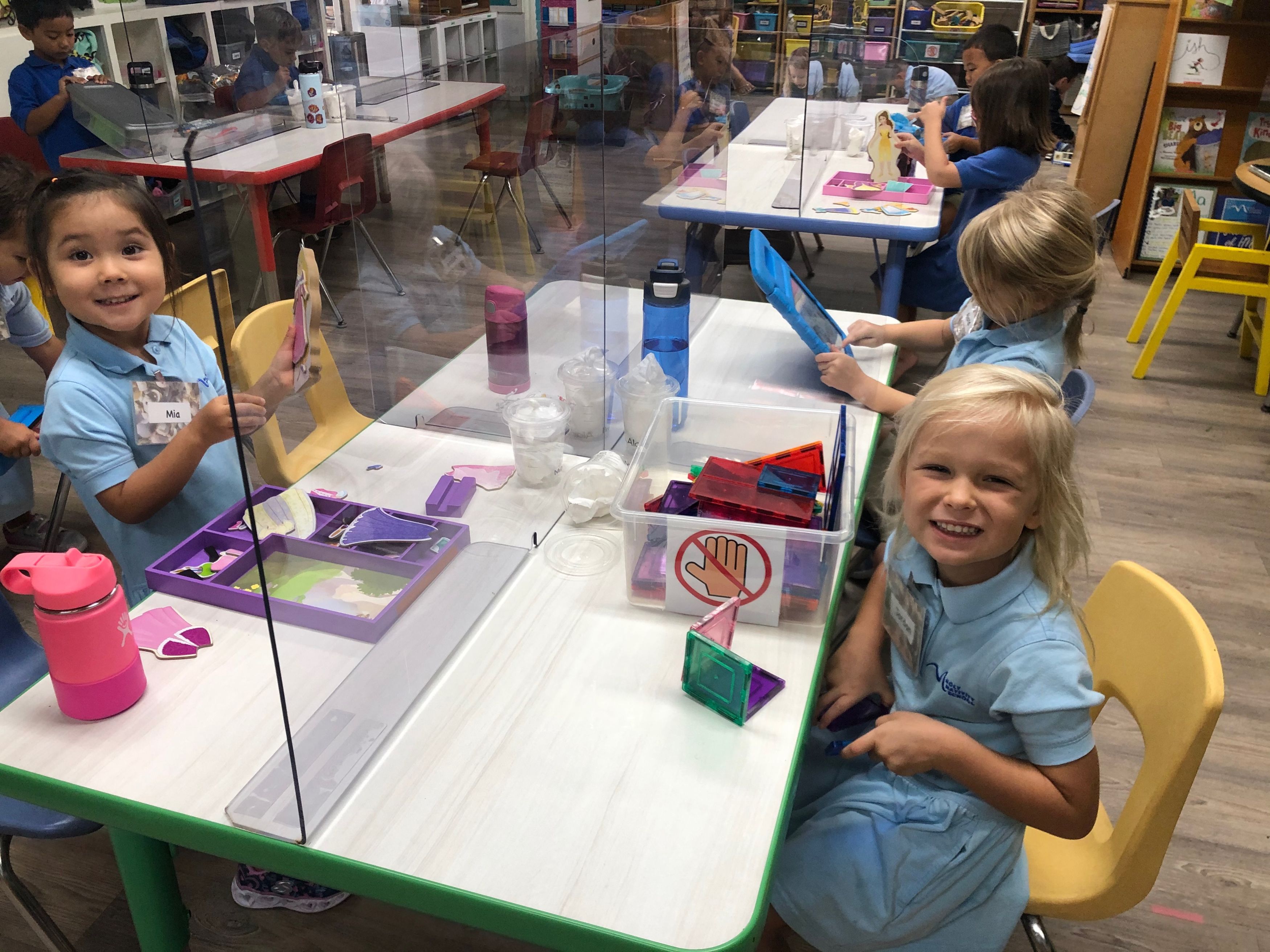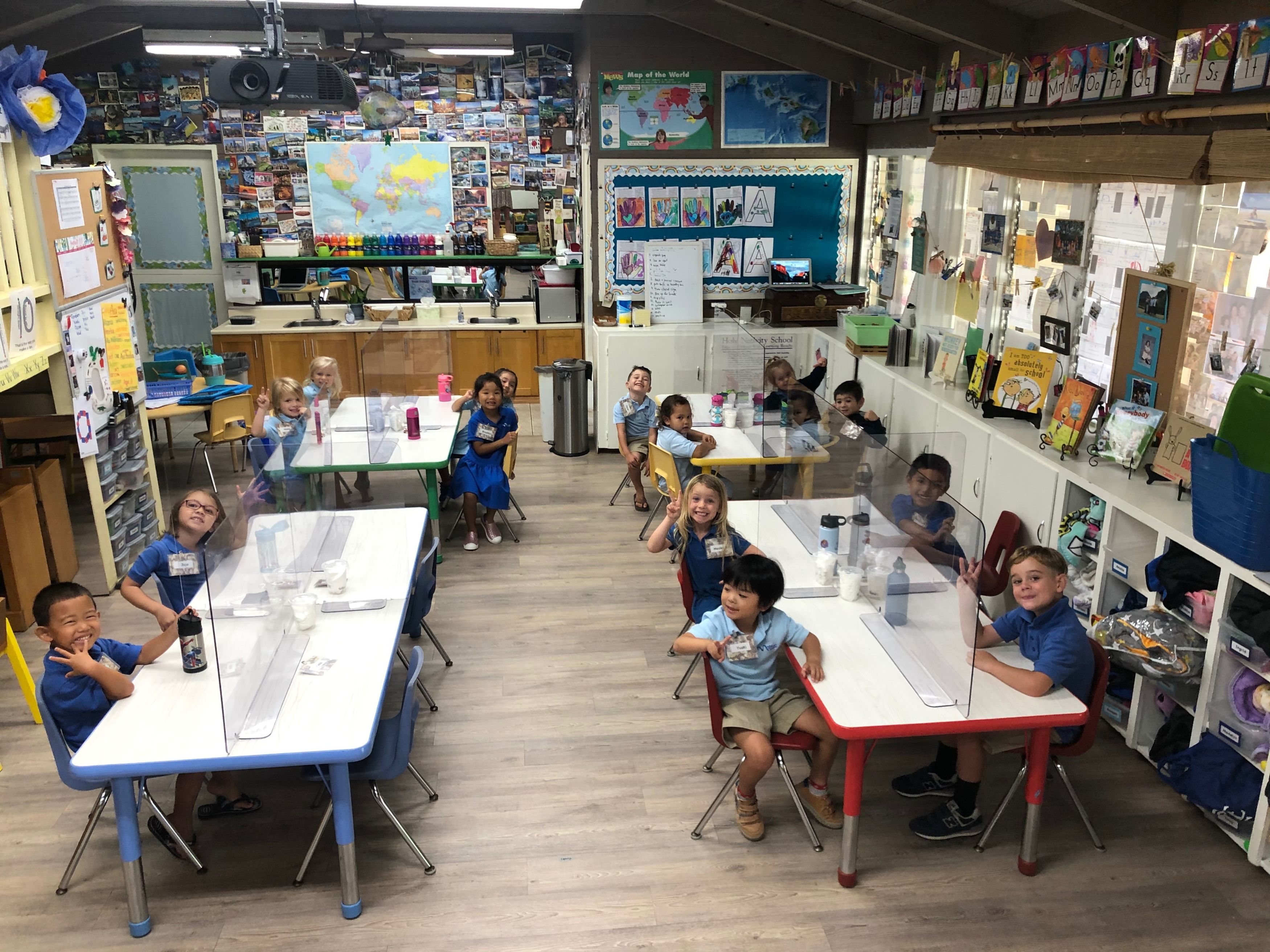 All students over the age of five wear masks, and students maintain social distancing and/or have clear acrylic dividers separating their individual workspaces. Another healthy feature of our campus is the ease with which our students can spend class time outdoors. Throughout the day, classes can be seen in the courtyard reading, reciting, or working with a partner. Hands are washed at each transition, and teachers clean and disinfect all areas after use, including outdoor play equipment. Our classrooms are cleaned by a custodial staff using hospital grade cleaners each night.